Racetrailers Motorsport
All our living rooms are custom made. The design and functioning is developed and engineered for each customer separately.
Read more
Exclusive Car Transporters
Getrex Special Products BV is an experienced source
for professionally custom built Transporters for carrying road and competition cars.
Read more
Hydraulic Floors
We deliver several types of 2nd floors. full hydraulic or hydraulic with cables.
Read more
FleXXbox Containers
This invention is patented, and shall be launched at the end of this year.
Read more
Special construction
Special construction includes 3,500 kg trailers, special trucks as well as high quality event containers. This section is very broadly oriented and makes custom built units for different sectors.
Read more
CUSTOM BUILT
SPECIAL TRANSPORTERS
---
Getrex Special Products BV is developing and producing custom-made transporters and containers.
Race trailers- transporters
Car and Motorcycle and prototype transporters
Tires transport and handling
Events
Food processing
Medical transporter including treatment
Valuable goods transportation
FleXXBox container system
The highest quality components and materials in the production of the transporters are used and they are built to the closest tolerances. We fit only the best products. Advanced technology and high quality products have over the last years greatly increased our market share, with many satisfied customers. Our clientele includes factory teams and teams of large well-known sponsors.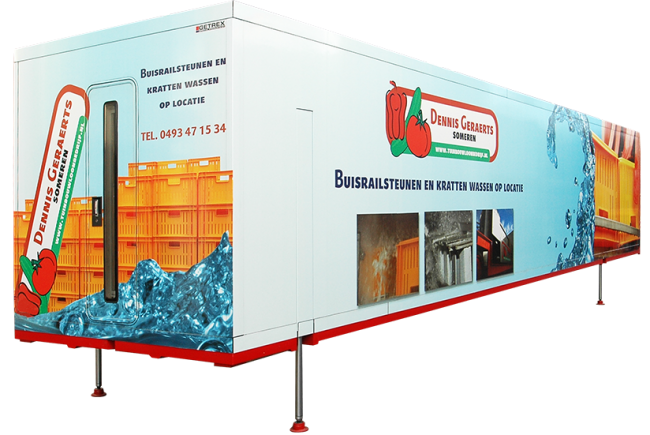 THE FLEXXBOX SYSTEM
---
This invention is an transport container developed for healthcare, army, motorsport and also horse transport.
This unit can lift itself off a normal container chassis. The unit itself can be lowered to ground level, so there will be a minimal height difference.
For more information see drawnings and movies.